Crazy Boot Gift Ideas - Japanese-inspired Shoes that Wrap Around your Feet
For people who are serious about keeping up with fashionable trends, boots can never miss in their closets. However, you do not have to limit yourself to what everyone considers safe. It is okay to go slightly overboard and get crazy boots. In fact, you can also get them as a gift to your loved ones. As you may know leather is the theme of the third year anniversary so boots can be the perfect 3 year anniversary gifts for her. The good things about choosing crazy styles of boots as a gift are that it is less likely to find that someone else has brought the same kind of gift. No one likes that. Below is a discussion on the crazy kinds of boots which fit as gift items.
1. Chic vintage cowboy boots
Apart from being daring, they are versatile. They can also serve as statement footwear. Additionally, they can be worn with a wide range of clothing including leggings and skinny-jeans. Also, they go well with skirts and dresses. The common color when it comes to such boots is brown. However, ensure that you get the right size so that the recipient does not end up tossing them aside or even giving them out.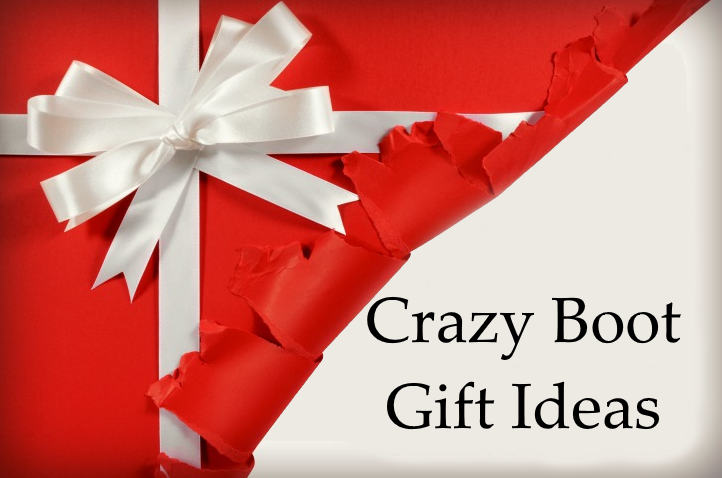 For people who are daring, there are cowboy boots made of pure and exotic leather including bison, Caiman, and ostrich. Also, some have been accessorized with embellishment and stitch designs which add to the uniqueness. When it comes to designs, toe styles, shaft heights and styles, the combinations are endless. Also, the boots are long lasting, and you can wear them for years.
2. Biker boots
They look great no matter the person wearing them. Leather is the statement material used in making them. However, the new versions have funky additions ranging from sequins and rhinestones to lace and paint. They enable the wearer to be warm during the cold season, during spring and even go through muddy grounds without ruining the perfect look.
The newest styles have cut outs which leave the skins exposed to ensure that you can wear them without sweating no matter the temperatures outside. They blend well with leather jackets, ripped jeans, leggings and also cotton dresses. Wearing them with confidence will make eyes turn.
3. Heeled boots
Most of them are cut low and the heel is chunky. They can be worn with any outfit you can think of. Also, they are good for all the seasons. They come in different styles which means that you will be spoiled for choice. They are very comfortable to walk in and when paired with shorts they make the legs appear long. Any stylish woman will swoon over this kind of gift any day. Thus, do not second guess yourself when getting such even though it is crazy.
4. Sexy knee-high heeled boots
Not many women go for this option when it comes to footwear. However, those who are crazy about fashion and are not afraid to try anything on will not thin twice about wearing such. They are spicy, sexy and slimming. Besides giving a person a sexy look, they help her keep warm during winter or the fall. The new ones have cut outs which make it practical for the to be worn during the warm seasons
They can be worn with dresses, shorts or jeans. However, the jeans chosen should be slim so that they do not end up looking stuffy. Even though they have a high heel, they have a great platform and the heel is sturdy to ensure comfort. Any stylish woman would want a pair of these boots in her closet.
Gifts are supposed to be surprises, but not everyone likes a surprise. Even when you have bought something with the best of intentions, the recipient might not be okay with the choice. Given the confidence it takes to wear boots, it is advisable to consult with the person you are getting them for before making the purchase. You can discuss with them on the best ones you can buy so that they end up not only appreciating the gift but also using it.
However, it is important to remember that it is not a matter of what you are wearing but how you wear it. Even the best boosts might look crappy if not matched with the clothes chosen. Also, confidence can make even the most shaggy attire look cool.